Frozen Chicken (Whole,feet, paws, breast, thigh )
---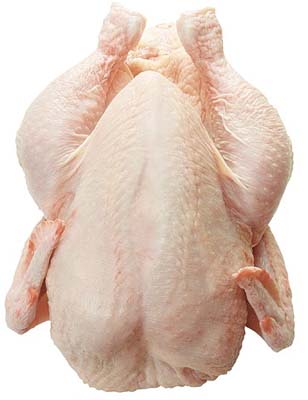 Whole Frozen Chicken
Products
Description
Whole Chicken
Sizes: 800g, 900g, 1000g, 1100g, 1200g, 1300g.
Packing: 10 pcs in carton.
Load Ability: 13.5 Ton in 1x20 & 27 Tons in 1x40 reefer.
Certificate: (1). Certificate of origin, (2). Health Certificates.
Quantity In Cartons: 10 pcs in carton
Origin:
Shelf Life:
Brazil, Turkey, Ukraine.
12 Months shelf life.
Chicken is the most common type of poultry in the world. Chickens raised specifically for food are called broilers. In the United States, broilers are typically butchered at a young age. Modern Cornish Cross hybrids, for example, are butchered as early as 8 weeks for fryers and 12 weeks for roasting birds.